AKA, Costa Titch, and Riky Rick get Reunited, fans and celebs left in disbelief
Death has decided to enter the South African music industry once again like a snake slithering through the grass to catch its prey. Death has become our enemy, and South Africans have found themselves weeping yet again as 'Big Flexa' hitmaker, Costa Titch lost his life in front of a live audience while performing in Johannesburg.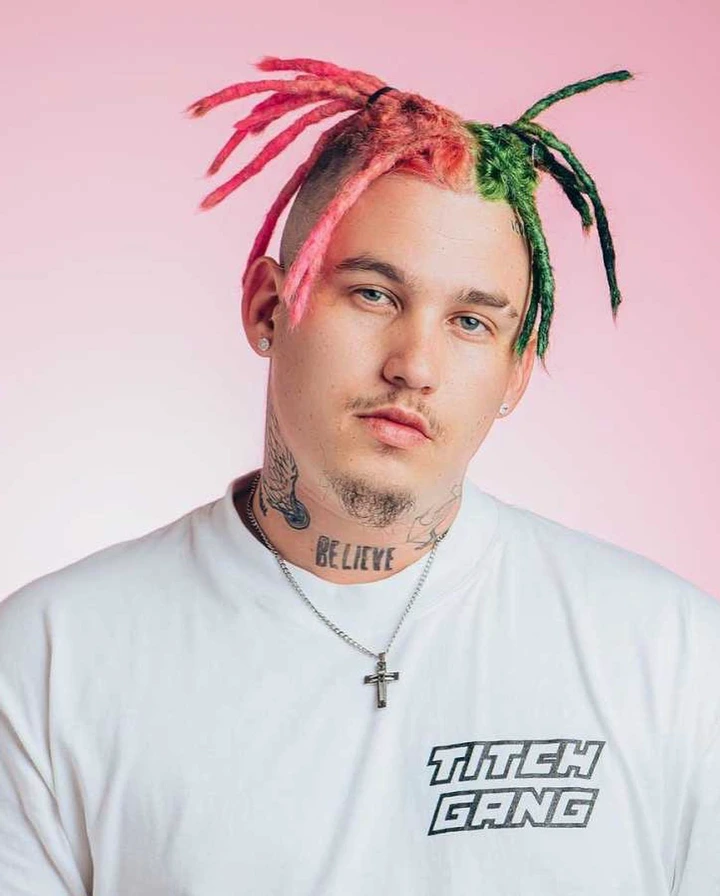 The pain of another young talent has made some feel like God intended for it to happen this way. People were still grieving AKA and fighting for his justice because his killers have still not yet been arrested. Now, someone very close to him, a friend, a fellow musician, and a little brother as he called him have passed on and reunited with him.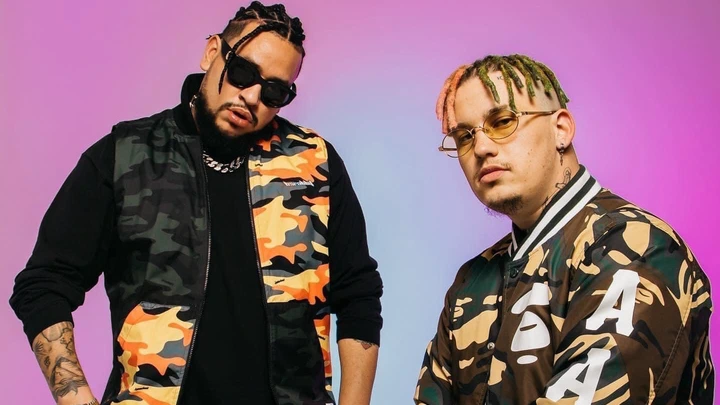 What has people in their feelings the most is that Riky Rick, AKA, and Costa Titch were bonded by music and had a close relationship, the best and most genuine, and just like AKA's death, Costa's death brought back all the pain they felt with Ricky and AKA.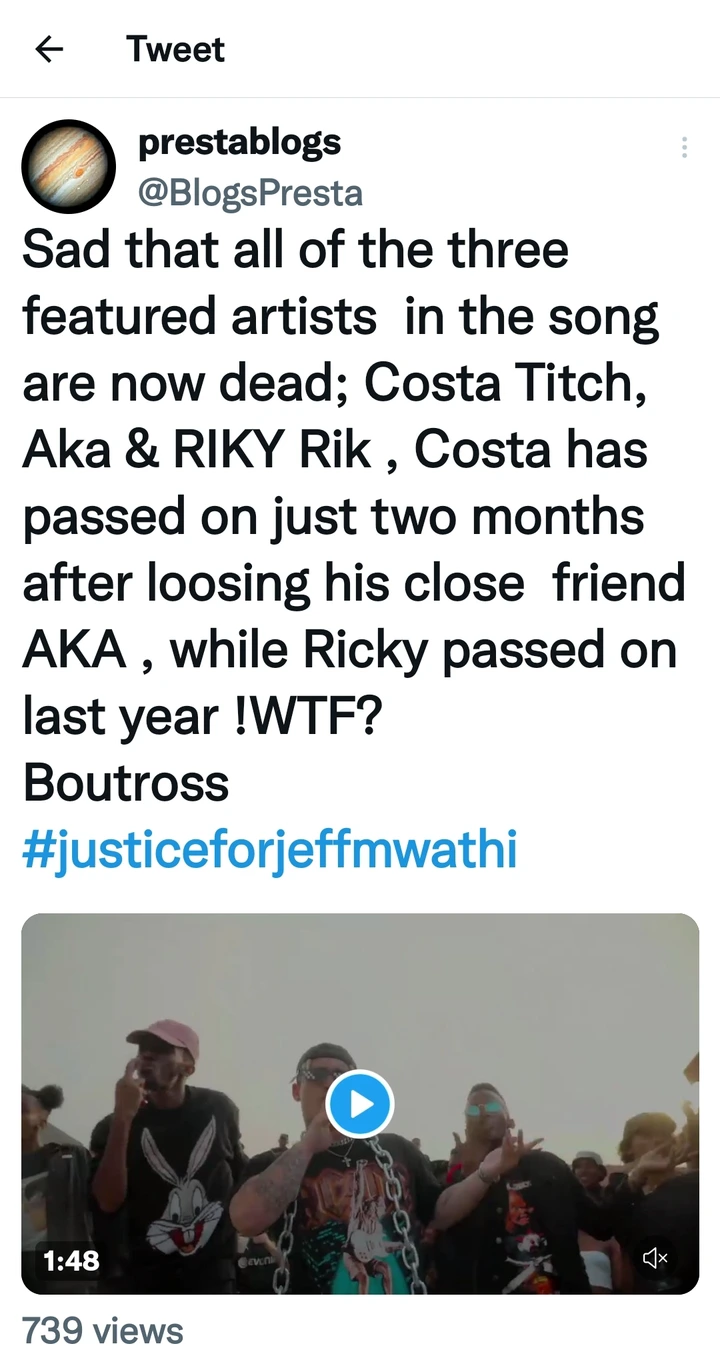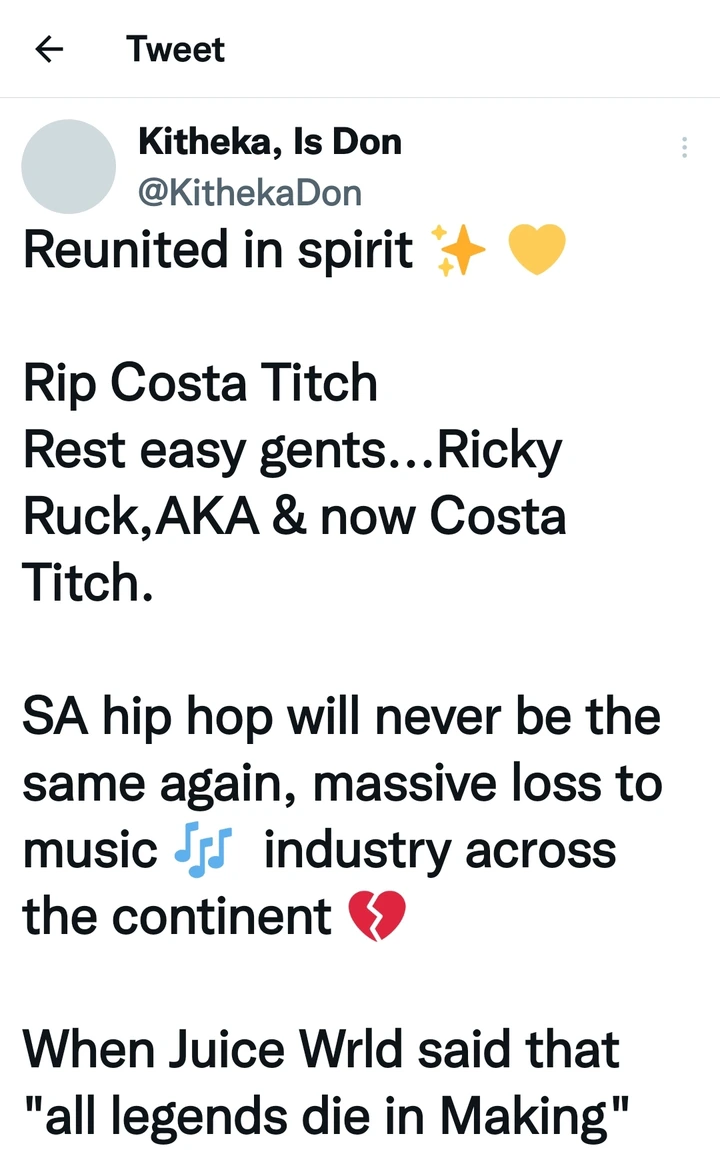 Costa's death was rubbing salt in the wound that has not healed since AKA died. God had to come for the best in the game. Just a few weeks ago, Costa was in disbelief at the death of AKA. Just like AKA was in disbelief that it's almost a year since Riky passed just before he died.
Now they have connected through death occurring weeks, and months apart. The South African music industry won't be the same without these guys. Fans have been flooding the internet with pictures of the three musicians. Although they all lost their lives in different ways, people can help but ask why did it have to be these ones? Why did they die weeks apart?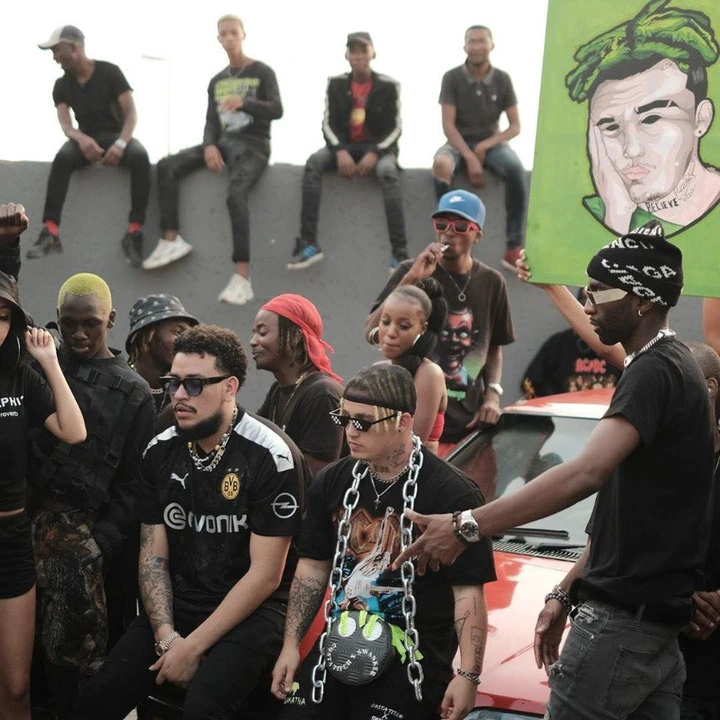 READ ALSO:-WATCH: South African Amapiano star has allegedly got Illuminati tattoos
READ ALSO:-Viral Video Of Young Party Guests 'misbehaving' After Getting High At Pajamas Party
If there is one thing that has no shame, it's death. United in life they were, reunited in death they will be. May these brothers find eternal peace on the other side and may their memories forever live on.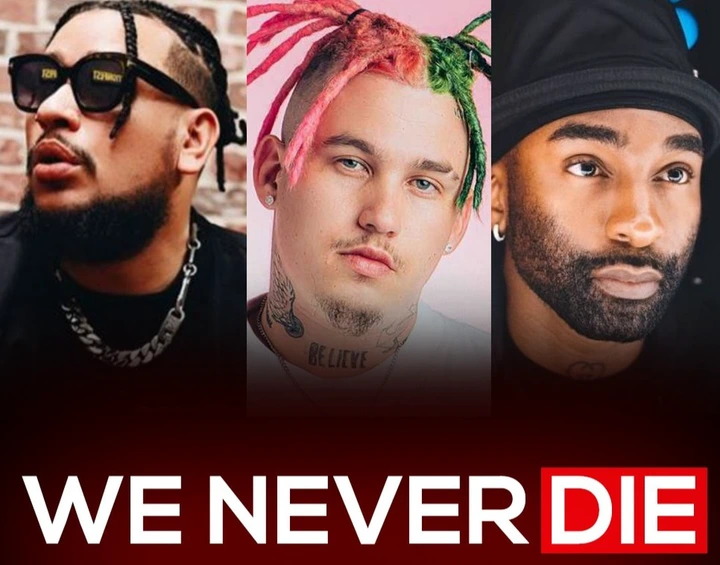 The 3 late musicians, Costa Titch, AKA, and Riky Rick were connected by music, and one of the most loved songs they made is called 'Nkalakatha Remix'.