Archbishop Speaks On Asking Nigerians To Accept Tinubu As President-Elect
Archbishop Emeritus of the Catholic Archdiocese of Abuja, John Cardinal Onaiyekan, has denied asking Nigerians to accept Bola Tinubu of the All Progressive Congress as president-elect following the announcement by the Independent National Electoral Commission, INEC.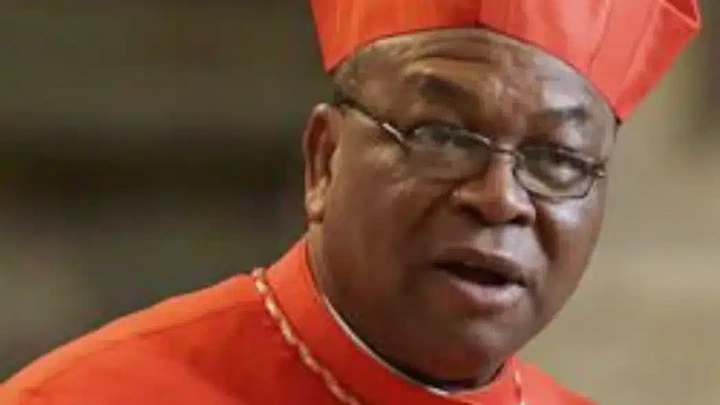 on Friday signed by his personal secretary, Fr Emmanuel Adugba, Onaiyekan, while reacting to a report that he, during his homily at the Church of Assumption Asokoro, asked Nigerians to "accept the result of the 2023 presidential election as announced by INEC" described the outcome of the exercise as "tragically questionable results" most especially the "consequent legitimacy" of Tinubu who was declared the winner.
He said the author of the post made it look as if he urged Nigerians to accept the results after the winner had been declared, whereas he made the appeal on the morning of February 26 before collation began.
READ ALSO:-Video- Reactions As Crowds Shouts Peter Obi While Wike Campaigned At Ikowu Market In Rivers State
READ ALSO:-Meet The Only Daughter of A President Who Dresses So Simple And Always without makeup (photos)
READ ALSO:-Tinubu: Zelensky under fire for congratulating Nigeria's President-elect
Adugba said, "This appeal was made with the belief then shared by most Nigerians that the process and the outcome of the election will be free, fair and credible as promised by INEC. Unfortunately, the result turned out to be totally different."
The cleric added, "After a tragically questionable election. His Eminence blatantly refuses to be drafted into boosting non-existing credibility of results and its consequent legitimacy of the declared winner. His Eminence is a firm lover of peace, but never at the expense of truth, and justice. God bless Nigeria."