Bride dies during her wedding ceremony; family gives younger sister to groom so wedding can continue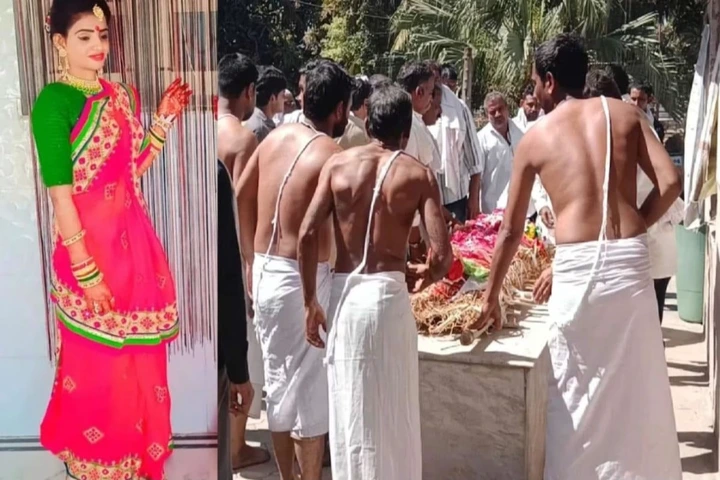 At the wedding location in the Subhashnagar region of India, a bride in Bhavnagar passed away from a heart attack while performing her wedding customs.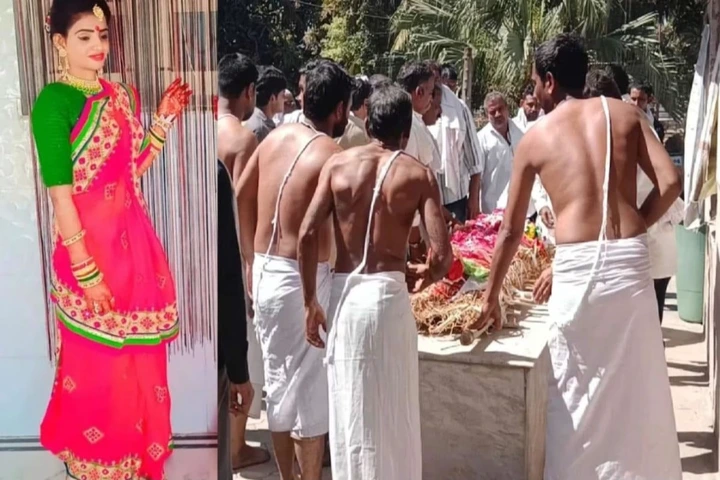 This terrible tragedy happened in front of the Bhagwaneshwar Mahadev Temple in Bhavnagar in late February. Vishal, the son of Ranabhai Butabhai Algotar of the village of Nari, was about to be wed to Hetal, the daughter of a man known only as Jinabhai Rathore. When the festivities had to come to an end, guests crowded the space while wedding music were playing in the background. Hetal apparently felt faint during her wedding ceremonies and passed out.
READ ALSO;-Nigerian Tik Tok dancer Odogwu Mara dies after consuming poisoned Indian hemp
READ ALSO:-Juice Wrld dad: Who is the father of the late American Rapper?
After being taken to a local hospital, the physicians declared that she had passed away from a heart attack. Even while the family grieved for Hetal, relatives came up with a different idea to make sure the wedding festivities went on. They recommended that the bride's younger sister marry Vishal in her place. Her sister would be wed to the groom, and the wedding customs were carried out with her.
According to reports, Hetal's body was kept in cold storage until the ritual was finished.
Laxmanbhai Rathore, a councilman for the city of Bhavnagar and the head of the Maldhari Samaj, characterized the episode as extremely sad. He claimed that despite the family's shock at their daughter's passing, society people persuaded them to set an example and avoid leaving the bridegroom and his family "empty handed."
The practice of a family giving away a second daughter after the first one d!ed during the wedding ceremony is not new. A family offered the younger sister to the groom in June 2021 in Etawah, Uttar Pradesh, India, when the bride passed out during the wedding ceremony.