Check Out How Much Cristiano Ronaldo Earns Per Minute at Al-Nassr?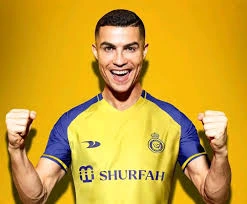 Even while he sleeps, the Portuguese player makes money. Cristiano Ronaldo's entry at Al-Nassr shocked the football world after his shocking exit from Manchester United, but the outrageous salary the star was promised by the Saudi Arabian club was what attracted everyone's attention. The Asian team, winners of the Saudi Pro League a record nine times, went all out to sign one of the sport's all-time greats. This publication can be found on Sportskeeda. When it comes to money, how much does CR7 make per year?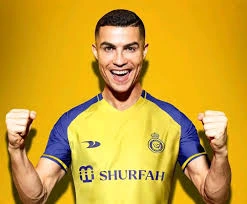 As of late December 2022, it was well known that the Portuguese had signed a two-year contract with Al-Nassr, reportedly paying him an annual salary of almost $200 million. If we divide this number by 24 hours, CR7 will make $548,000, or almost $22,000 every 60 minutes. Despite being near retirement and significantly less talented than Kylian Mbappe, this solidifies him as the highest-paid footballer in the world. The annual compensation is two hundred million dollars.
READ ALSO:-American Rapper Eminem Settles GOAT Debate With Bold Cristiano Ronaldo Claim
READ ALSO:-Video: The Most Surprising Thing To Me About This Election -Falz
Salary Per year $200 million
Salary Per day $550,000
Salary Per hour $22,000
Salary Per Minute $400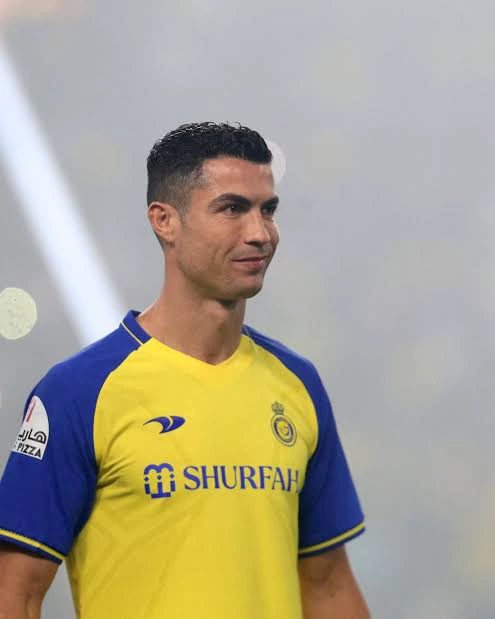 Taking into account the Transfermarkt portal's valuation of the Portuguese player at $20 million, CR7 will earn 10 times as much as the player per year in pay. The player has been productive for Al-Nassr thus far, contributing to 8 goals and 2 assists in 6 games. His stats were enough to name him the Arab country's player of the month.
Kindly like, comment and share on another platform