Cristiano Ronaldo took the worst free-kick of his career for Al Nassr against Al Ittihad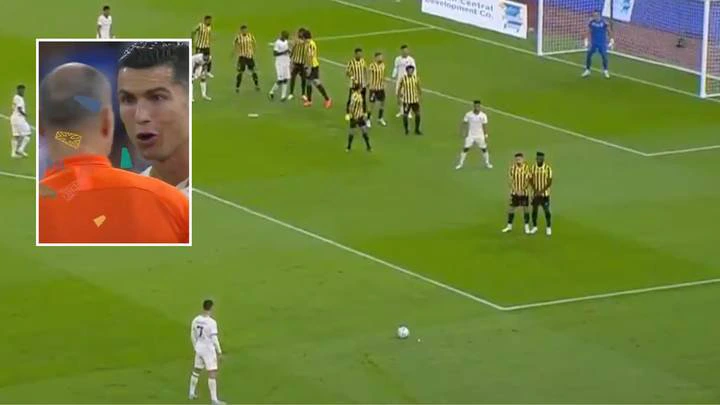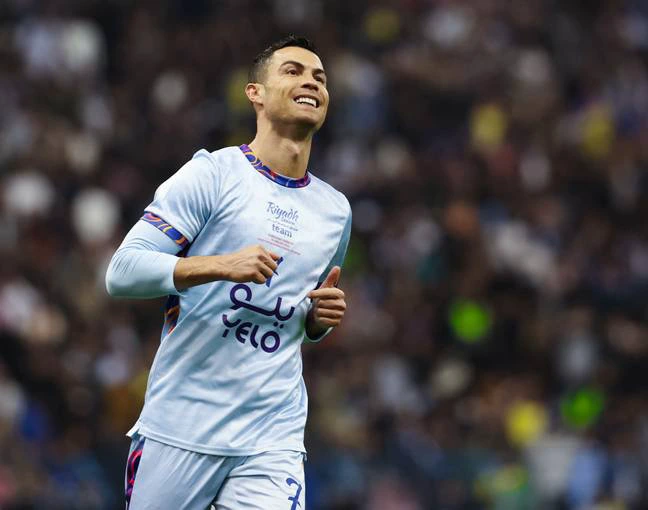 Ronaldo was loudly booed by the opposition fans prior to the game and reacted by smiling and nodding his head. He shared a warm embrace with compatriot Nuno Espirito Santo, who managed him when the Riyadh XI took on Paris Saint-Germain in a mid-season friendly.
READ ALSO;-MUN 1 VS 1 RBT: Recap of the first half as Casemiro misses next match
READ ALSO:-If 'Ashawo' can tackle 10 men daily then you have no excuse not to satisfy your husband – Nigerian man tells married women
READ ALSO:-Check Out How Much Cristiano Ronaldo Earns Per Minute at Al-Nassr?
But his mood was much-changed at the final whistle as Ronaldo fumed over a second defeat against Al Ittihad – which put his side one point behind in the title race.