Drama in Church After a Woman Badly Expose His Pastor Publicly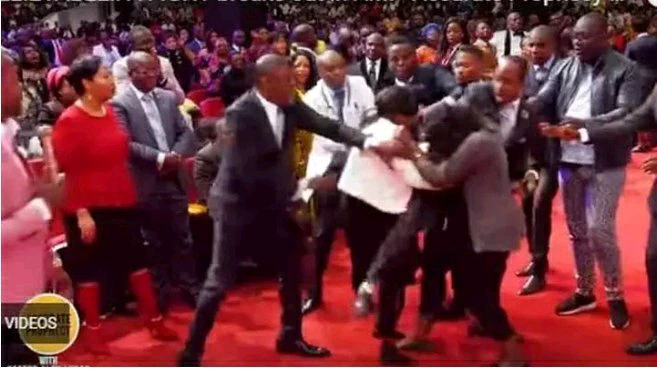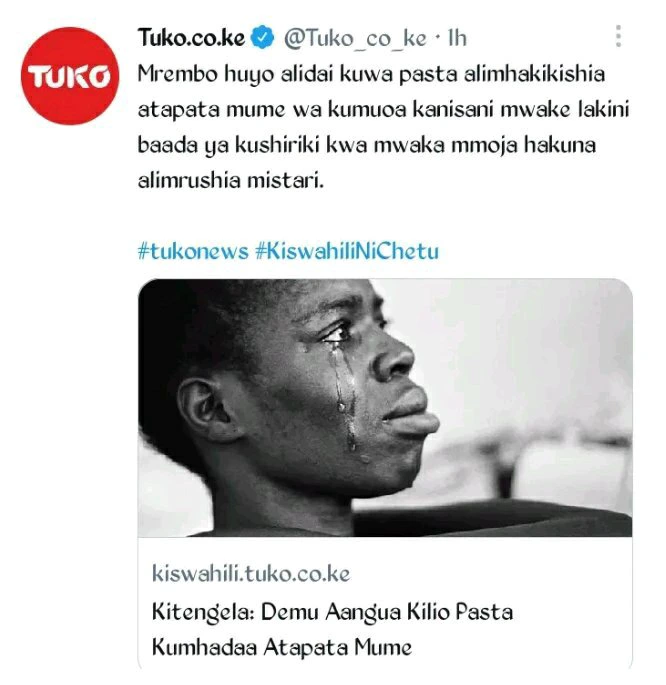 The drama in Kitengela's churches began when a member of the congregation exposed her pastor to public shame. Devastated, she told the pastor that she no longer has faith in him.
The pastor's promise that she can find a husband who will propose to her through prayer attracted the woman, who is assumed to be a member and who had attended the church for about a year.
According to multiple accounts, the woman became a member of the congregation after seeing a banner proclaiming the pastor's miraculous abilities and deciding to put her faith in him.
After a year of attending church, the single woman decided to address the pastor in front of the congregation and publicly apologize for having believed in him. She went on to add that after hearing those lies, she could no longer pray at that particular church.
The woman had hoped the Pastor could help her find a husband, but after a year had gone, she was still single.
READ ALSO:-Update: Why I killed my pregnant wife – Newly wedded man
READ ALSO:-Dua Lipa spotted 'kissing' Rita Ora's ex Romain Gavras at Paris Fashion Week
READ ALSO:-Odumeje Replies Tinubu After He Said Those Who Didn't Vote For Him Are Disappointed That He Won
"It's time for some pasta, so we'll be making some sikuamini tena. When you say "Heri nirudi nilikokuwa zamani," "The woman was quite rude to the minister.