How Marcus Rashford can break Cristiano Ronaldo & Wayne Rooney records with Manchester United
Marcus Rashford can set a Manchester United record in the coming weeks.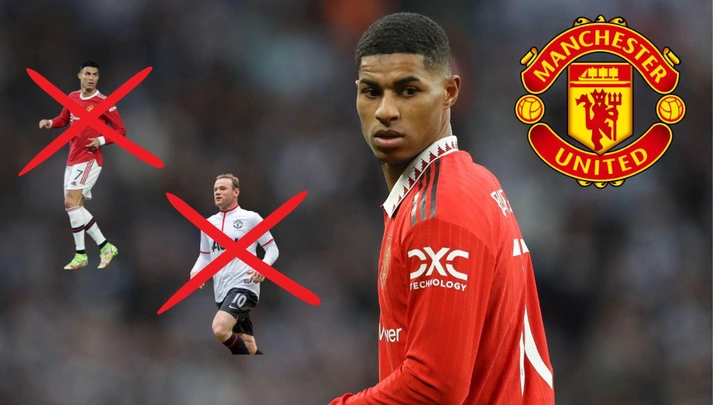 Rashford is having a sensational campaign with Manchester United.
After struggling for form and goals in the previous few campaigns, the Englishman has found his best form under Erik ten Hag, especially post-World Cup.
Rashford's opener in Thursday night's 4-1 Europa League win over Real Betis marked his 26th goal of the season for United, meaning he is now closing in on the golden tally of 30.
And now, ahead of Manchester United facing Southampton on Sunday, it has been revealed that Rashford can set a United record.
READ ALSO:-What is going on in South Africa? Another popular artist has died while performing on stage
READ ALSO:-Sad|| This lady was stabbed 19 times by her boyfriend because she dumped her for another man
READ ALSO;:-Hook-up girl caught after she stole her client's iPhone 13 pro max (watch video)
Rashford has scored in each of his last seven home Premier League matches, registering against West Ham United, Nottingham Forest, Bournemouth, Manchester City, Crystal Palace, Leeds United and Leicester City.
Only two Man United players have managed to score in more consecutive appearances at Old Trafford in the Premier League, with Wayne Rooney second on the list with eight, which occurred between December 2009 and March 2010.
Cristiano Ronaldo is at the top of the list, meanwhile, with the Portugal international finding the back of the net in 10 straight Premier League outings at Old Trafford between March 2008 and November 2008.