I Didn't Know My Pastor Was A Lesbian Until She Started Touching Me Inappropriately- Alice
Alice From Nyandarua county revealed how her pastor started touching her inappropriately and later Confessed to being a lesbian.
She was born and raised in Nyandarua by a single mother. Unfortunately, her mother died when she was young her granny took the role of raising her.
She followed in the footsteps of her grandmother who was a staunch Christian. She participated in church activities and had a calling to preach.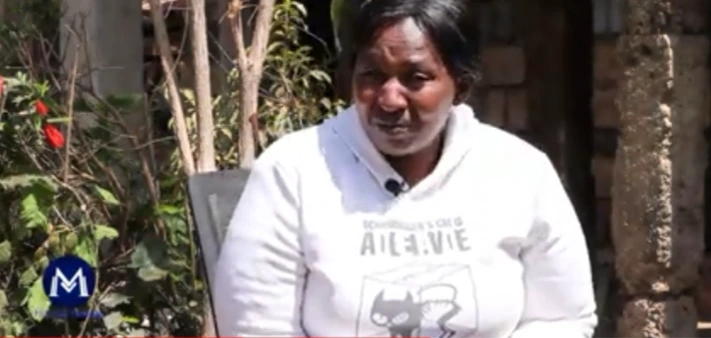 One day a lady who was welcomed to preach in the church preached so well that she approached her after the service. She agreed to mentor her and started going to different places to preach in her company.
READ ALSO:-Popular TikToker Goes Mad On Streets Of Ijesha, Allegedly Used By Boyfriend (WATCH VIDEO)
READ ALSO:-"You carried an ashewo last night" – Pastor Embarrasses Church Member During Service (VIDEO)
READ ALSO:-If 'Ashawo' can tackle 10 men daily then you have no excuse not to satisfy your husband – Nigerian man tells married women
One day they were invited to western Kenya where they spent the weekend preaching. On Sunday evening they decided to take a guest room to go back home on Monday. They decided to sleep together since they were women.
In the middle of the night she heard someone touching her Inappropriately when she woke up and asked the pastor what could be wrong she Confessed to being a lesbian.
According to her, she spent the night sitting on a chair since she was married and couldn't engage in such acts. After one week she received a call from the pastor's secretary telling her not to attend the church again. She chose to stay clean than sin with the pastor.