Lil Wayne Brings Out Nicki Minaj At Rolling Loud California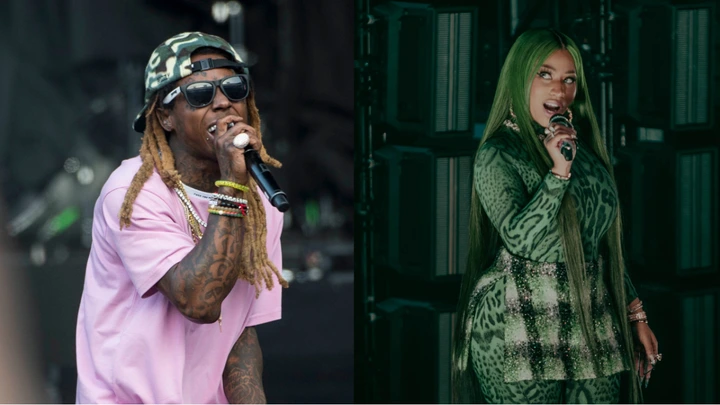 Lil Wayne brought out Young Money alum Nicki Minaj on March 4 (Saturday) during his headliner set at Rolling Loud in Inglewood, California.
Wayne went through a slew of his classic singles and legendary guest verses before bringing the rap superstar on stage to accompany him. Together, they performed "Bedrock," "High School," and "Truffle Butter" during the one-hour set.
While performing her new Lumidee-influenced single, "Red Ruby Da Sleeze" the 40-year-old rapper started experiencing technical difficulties in her in-ear monitors. She elaborated on the sound issues in a video posted on Rolling Loud's Twitter account.
"When I perform, I do not perform with that backing track," Minaj said. "So, I just watched it back and sweetheart, let me tell you something, it looks like my vocals were in, in every song, which is gross. I never." Minaj then belted out the chorus to Monica's 1997 hit, "For You, I Will" as a dedication to her attendance and loyalty to Wayne, even in the midst of sound problems.
READ ALSO:-Davido's fan offers sacrifice to compel him to drop songs (video)
READ ALSO:-Reactions as Cristiano Ronaldo shares video of his children dancing to Rema's hit song, 'Calm Down'
READ ALSO:-Meet the most naturally beautiful girl in the world on TikTok
"The sound situation was unacceptable," she continued. "And I apologize, even though I was a special guest. I apologize because you know what, fuck that. But, you guys could hear my voice through it, but there was a big mix up between our sound crew and Lil Wayne's sound crew, and that was not acceptable."
Check out what happened and her response below:
The Queen wasn't haven't it after some technical difficulties at #RollingLoud 👀 @NICKIMINAJ @LilTunechi @RollingLoud https://t.co/52WCdDsvQr pic.twitter.com/Ps169uv7Go

— HipHopDX (@HipHopDX) March 5, 2023
The Queen has spoken pic.twitter.com/L2fzHUeEEX

— Rolling Loud (@RollingLoud) March 5, 2023
On Friday (March 3), the "Super Freaky Girl" rapper revealed on her Queen Radio show that she launched her own record label and has signed artists including, London Hill, Tate Kobang, Rico Danna, and Ghanaian singer-songwriter Nana Fofie.
Minaj spoke about wanting to venture into ownership during an interview with Joe Budden last year.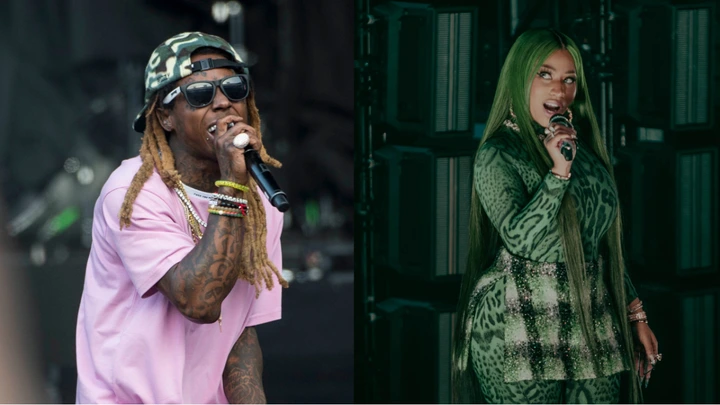 "The female rappers before me, I would always say they should have retired as moguls. And I would say, 'Why isn't there a female version of JAY-Z, who at that time, even when I was coming in, we could see that he was on mogul status," she told Budden.
She continued: "So I was like, 'I'm gonna be that person, I'm gonna do that.' Even what I've done, I haven't done what I want to do, what I need to do, what I will do yet."