Man Nearly Burnt To Death In Kaduna After Being Caught Sleeping With Married Woman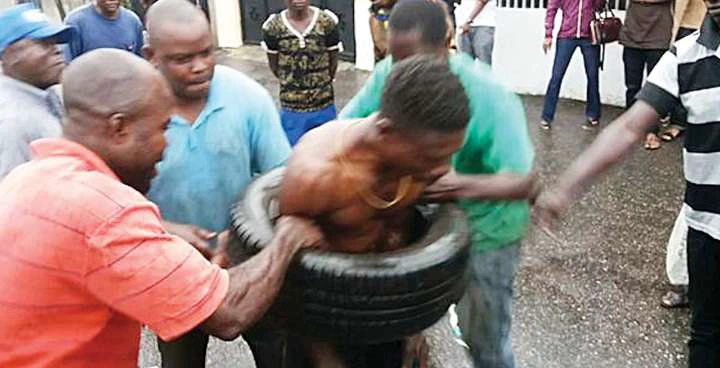 The incident, according to reports, took place in Goningora community located in Kaduna South Local Government Area of Kaduna State, where the young man was unluckily caught having sex with his neighbour' s wife.
The angry youths in the community who caught him descended badly on the him and were about to burn him to death but the community elders came to his aid not to take the laws into their hands and that they should allowed him to go freely.
One member of the area who gave his name only as Rana, said the man was well known for sleeping with other people' s wives and the youths had wanted to stone him to death but the elders came to his aid
The woman' s husband works in the town but comes home only in the weekend. Luck, however, ran out of the accused when the man came back home unexpectedly and caught him red- handed on top of his wife in his matrimonial bed.
READ ALSO:-Mr. Dutch Releases His Latest Project 'Tornado Ride'
READ ALSO:-Ashleigh Gardner (Cricketer) Bio, Age, Height, Relationship, Affairs, Net Worth 2023, Controversy and More
READ ALSO:-Crystal Palace Confirm Termination of Patrick Vieira's Contract
The angry man grabbed the naked man and started shouting which attracted the attention of other neighbours who pounced on him.
The funny thing is that the woman has been married to her husband for 10 years and they have two children.