Naira Scarcity: Lady Pretends To Be Pregnant And Was Allowed To Use The ATM
It is no longer news that a lot of Nigerians are finding it hard to get cash after the old the 1000 Naira and 500 Naira and 2000 Naira notes were redesigned. A lot of people queue in ATM machines to be able to withdraw their money since there is a scarcity of cash.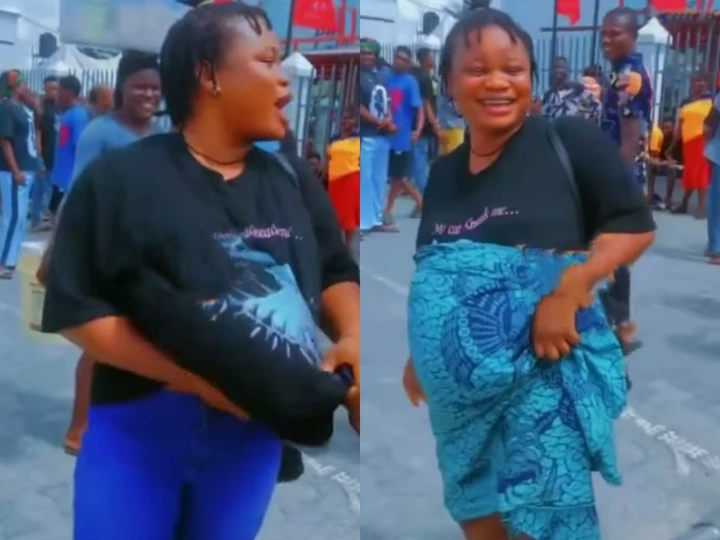 In a recent video shared on Instagram by Nigerian Instagram Celebrity and blogger, Tunde Ednut, a young woman was seen revealing the method she used in deceiving people to allow her use the ATM, instead of joining the queue like other people did.
According to the video, the unidentified young woman, who was seen coming out of a bank appeared to be pregnant, until she removed the wrapper she tied on her waist and the clothes she stuffed under her blouse.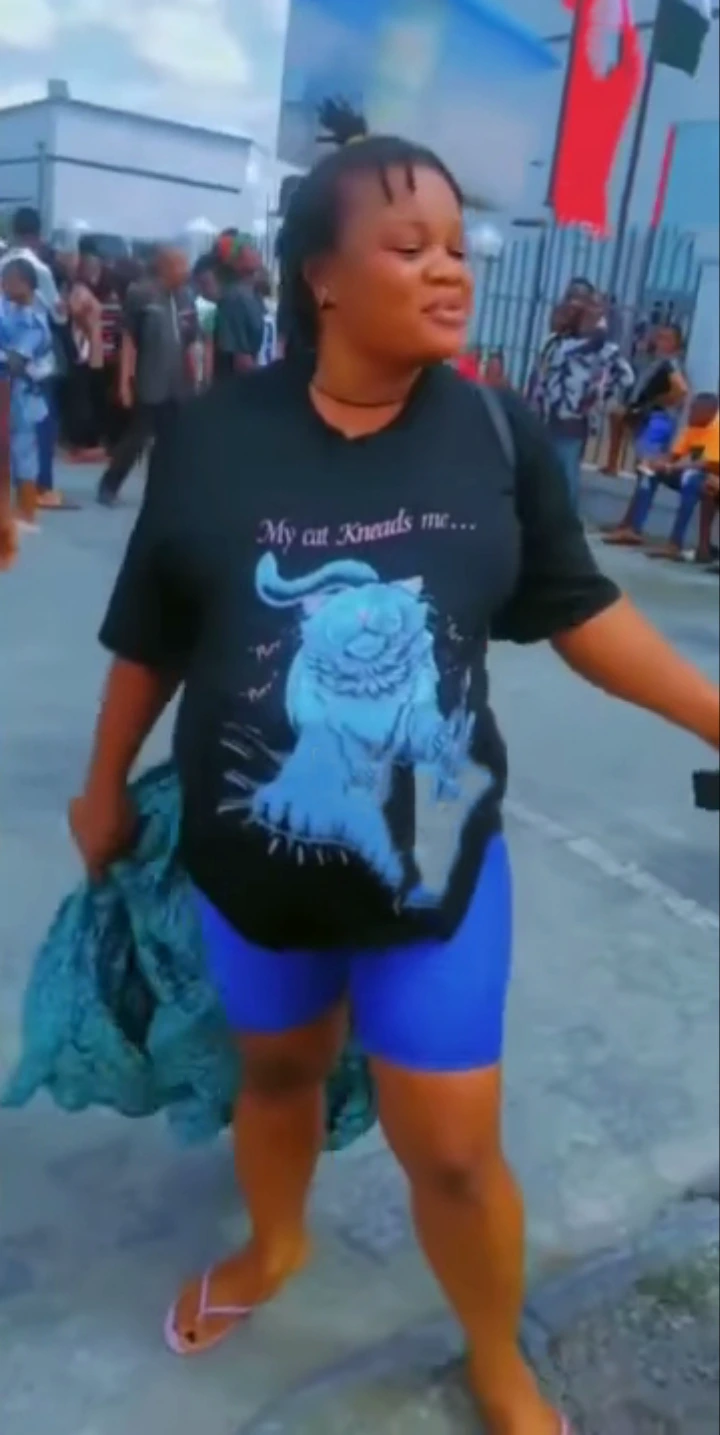 Immediately the young woman revealed that the was not really pregnant, a lot of people began to shout and scream at her for deceiving other people.
READ ALSO;-Video: Don't Breakup – Ladies Advise Roommate Whose Boyfriend Brings Food Every Night
READ ALSO:-Peter Obi Has Caused Tribal War Between Igbo And Yoruba,95% Of My Yoruba Friends Voted For Him -Donu
READ ALSO:-Benin Youths Use Their Clothes To Wipe Peter Obi's Car While He Visited The State To Campaign[Video]
After the video was posted by Tunde Ednut, a lot of people began to comment on it. Some people found it funny, and others did not. Below are some of the comments.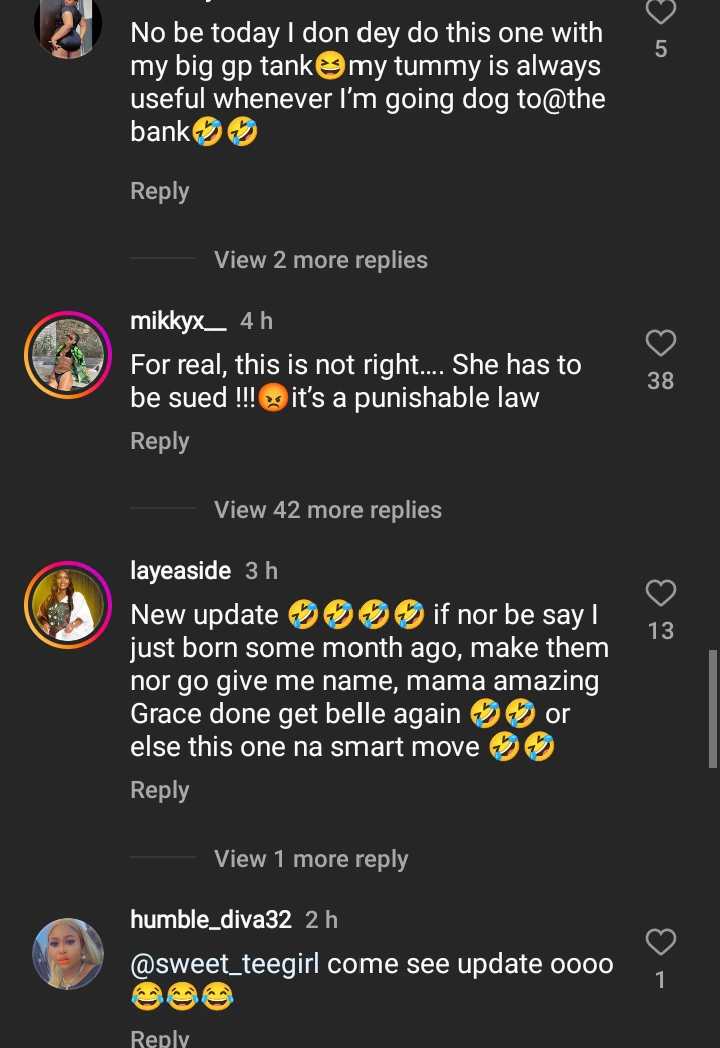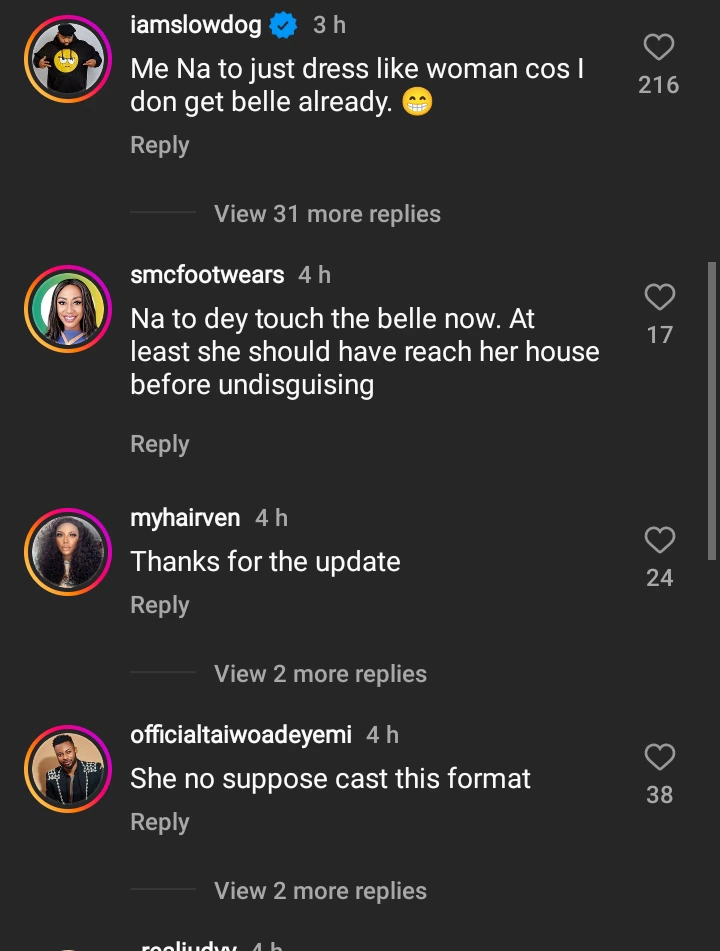 You can watch the video below.