Obi to resume new leadership role as INEC releases list of 30 Labour Party House of Reps members-elect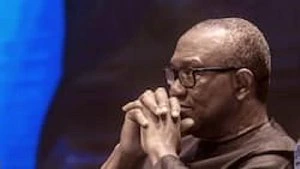 Peter Obi, the candidate of the Labour Party in the just concluded 2023 presidential election, will have to assume the leadership role of managing his party in the next republic that will start on May 29.
The major leadership role awaiting the former governor of Anambra is managing the lawmakers, both in the senate and the house of representatives, that the Labour Party has produced in the election.
According to the final list of candidates released by the Independent National Electoral Commission (INEC), the Labour Party produced 30 house of representatives members in the just concluded presidential and national assembly election.
READ ALSO:-Drama in Church After a Woman Badly Expose His Pastor Publicly
READ ALSO:-Self proclaimed Jesus claim his life is in danger after residents said he should be crucified
READ ALSO:-Nollywood Celebrities Who Dumped Christianity For Islam For Claims Of Better Light. See The Stories
The result of the INEC list showed that Obi would have to explore his leadership skill, assume the position of the party's national leader, and retain and manage the elected lawmakers ahead of the subsequent elections. Although Obi and the Labour Party have rejected the outcome of the February 25 presidential election over the failure of the electoral body to upload the result of the election on the iReV portal from the polling units.
However, Obi should not put all his eggs in one basket and sleep in the hope that the Tribunal will rule in his favour should in case the defendants have strong arguments in the court.
Therefore, there is a need for him to keep and manage the lawmakers to strengthen his machinery ahead of the 2027 presidential and national assembly election.