Presidential Election: Alot Of Polling Units Results Were changed -Aisha Yesufu Claims
Yesufu, who spoke on Channels Television's Politics Today on Thursday, stated that there was cheating even in Lagos State, where the Labour Party won, and that the All Progressives Congress (APC) received fewer votes than was officially awarded to them.
"What we are arguing is that even the Lagos State [number] was changed, the number that APC got is far lower than what we eventually have. And one of the issues we're discussing is that results were modified in a number of polling units.
"And I think one of the things they forgot was the fact that there is going to be an iReV where polling unit results were going to be uploaded; it's not what they normally have where they just combine and have everything in a lump. And so everyone can see, and many individuals have the findings," she explained.
She cited multiple instances in which polling unit results were "unintelligently" annulled and damaged, as well as instances in which results from one state were discovered in another.
Yesufu stated that the Labour Party wants polling unit results to be compared to those posted on INEC's website.
She also stated that the ruling party has advised them to go to court and that they will do so because they have faith in the judiciary.
READ ALSO:-VIDEO: Rivers Election Result Sheets Allegedly Found In Bush
According to the Labour Party member, this time around, Nigerians will focus on the judiciary and ensure that they do the right thing.
She stated that her party's priority is to have a transparent, free, and fair process that adheres to the rule of law.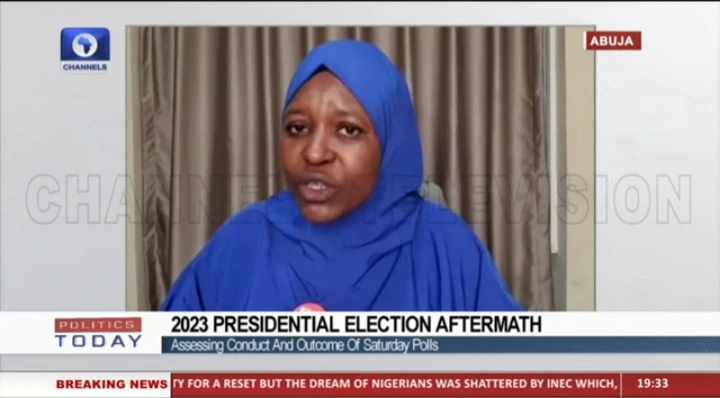 Click here to watch the video