Rev. Fr. Ejike Mbaka Finally Reacts To Naira Scarcity And The Outrageous Charges Of POS Agents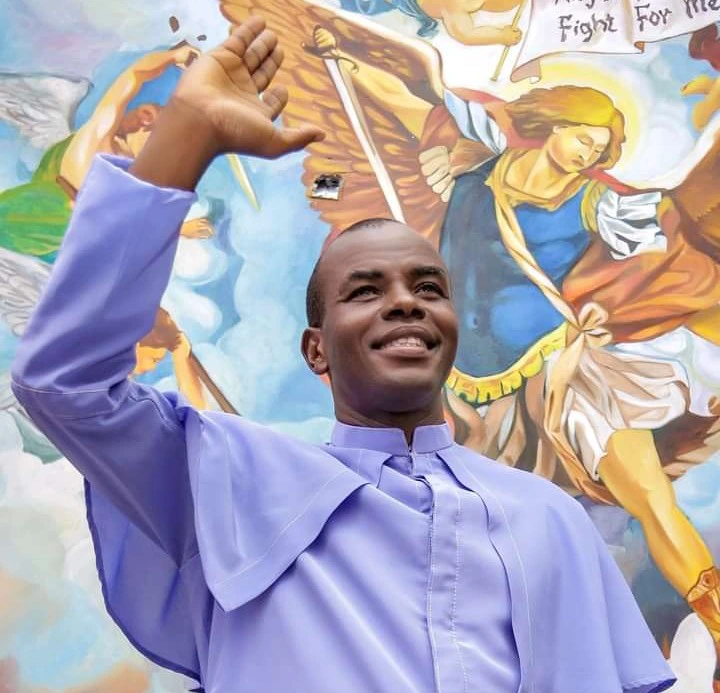 "Banks are dispensing old naira notes but they won't accept it if you go to deposit it. This is wickedness. What did Nigerians do wrong? Why must we suffer? All the people involved in making Nigerians suffer should return our money because cashless policy cannot flourish where there is no network".
The naira redesign policy implemented by the Central Bank of Nigeria (CBN) was targeted at curbing corruption and improving the economy as revealed by President Buhari and Godwin Emefiele. However, it has led to scarcity of naira notes and people are complaining, and POS agents are taking outrageous service charges. In this light, the leader of the Adoration Ministry in Enugu, Reverend Father Ejike Mbaka reacted to the scarcity of naira and the outrageous charges of POS agents.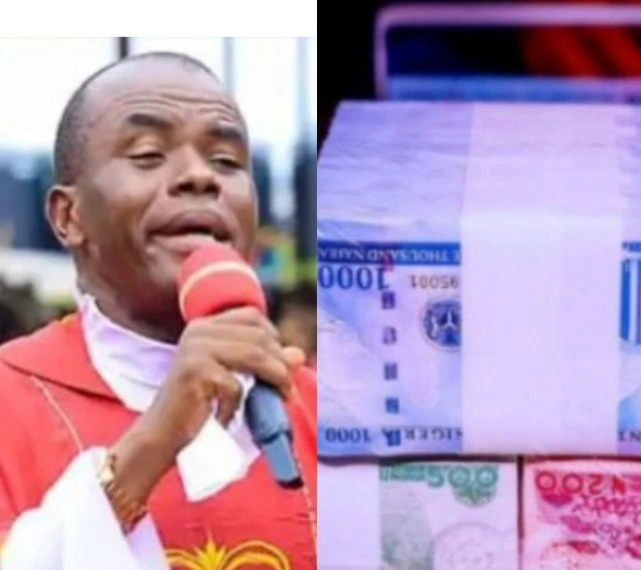 From 13 minutes and 33 seconds in the video, Rev. Fr. Ejike Mbaka said: "There are many people here that are moving around without money. Many ministries are closing down, parishes are suffering, families are experiencing famine, businesses are collapsing, companies are closing, individuals are suffering, schools are closing, making it difficult for students to see their lecturers because of naira scarcity.
"If POS agents give you five thousand naira (5000) they will charge you 1500 and if they give you six thousand (6000) they'll charge you higher. They're are now selling money in Nigeria. People wake up in the morning and abandon going to do their businesses in search of where to get 3000 naira.