Singer Korede Bello Talks About His Mental Health And Why He Went Back To School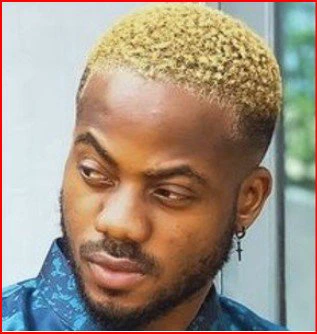 Singer Korede Bello came into prominence in 2015 after he released 'Godwin', a semi-gospel and pop hit song which became like a national anthem in Nigeria and topped many music charts ..
Did you notice that he has been missing from the music scene? In this little chat he explains why….
ON LEAVING HIS CAREER AT ITS PEAK TO GO BACK TO SCHOOL
"I love education, not so much traditional education but I love to learn how the world works and how the human mind operates. So getting a degree in Mass Communication seemed congruent with what I was already doing professionally; mass communicating art to the world. Writing a headline is not so different from writing a chorus. They both have to be catchy and evoke some sort of emotional reaction. News and Music are both languages of emotional connection. So yes, it is a good thing to be educated on your passion".
READ ALSO:-Video: The Most Surprising Thing To Me About This Election -Falz
READ ALSO:-Update: Why I killed my pregnant wife – Newly wedded man
READ ALSO:-Stephen Bear Jailed For Sharing His Sεx Tape With Ex-Girlfriend, Georgia Harrison
ON HOW HE TAKES CARE OF HIMSELF MENTALLY AMID THE PRESSURE OF THE ENTERTAINMENT INDUSTRY

"I have observed that you can be the richest or the most famous person in the world and yet still be unhappy or unsatisfied on the inside. The internal environment is where true health lies. This means that external stimulation cannot fill the void of internal sanity. Everybody you know is looking for the same thing, to be well. Wellness is true wealth. We chase after money so that we can feel it well.
Entertainment is just another form of medicine. But the 'doctors' often forget that they're human too and also need to pay attention to their internal environment. I see myself as a music medicine man, who is very aware that he also needs healing. I create time for healing so that my artistic creations can heal others. The world is getting crazier by the day because you have to be a little crazier than the norm to stand out. So we need more healers in the entertainment space. So for me, life is about balance. Wellness is a skill you can practice and not just something you pray for. How do I take care of myself? I allow myself to be taken care of".