TINUBU: I Want To Discuss With You Over Dinner In That Country You Call Biafra – Keyamo Replies Ekpa
The official spokesperson of the Bola Ahmed Tinubu presidential campaign council, Festus Keyamo on Friday, replied Simon Ekpa's threat that Tinubu will not be able to rule over Biafra people.
Recall that Tinubu had emerged president-elect in the just concluded presidential polls, defeating his rivals Atiku Abubakar and Peter Obi with over 2 million votes. The electoral process that produced Tinubu has however been criticized on many grounds namely rigging and disenfranchisement of some voters.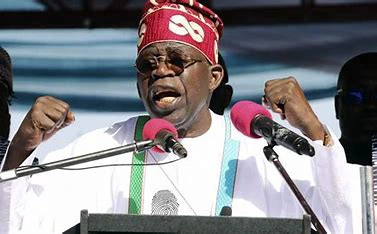 As it seems, Keyamo had made a statement earlier, in reaction of the allegations of rigging by Peter Obi. He stated that they (the APC) will also approach the Court as they have evidence of manipulation of APC votes in the South East. He went further to produce evidence of multiple cancellations on a result sheet of one of the polling units in Enugu, which attracted a reaction from a leader of the proscribed IPOB group, Simon Ekpa, who said that Tinubu's celebration as president will not take him to 11th May.
READ ALSO:-Buhari apologises: Why I approved CBN naira redesign policy
However, in a counter reply to Simon Ekpa's tweet, Keyamo said thus:
Please, Simon Ekpa, I'll like to discuss this issue more with you over dinner in that country you call 'Biafra' anytime soon. If you feel Bola Ahmed Tinubu will not preside over that territory, then you should be comfortable coming over there. Please, come. I need to check something".
See details below: