Video: Don't Breakup – Ladies Advise Roommate Whose Boyfriend Brings Food Every Night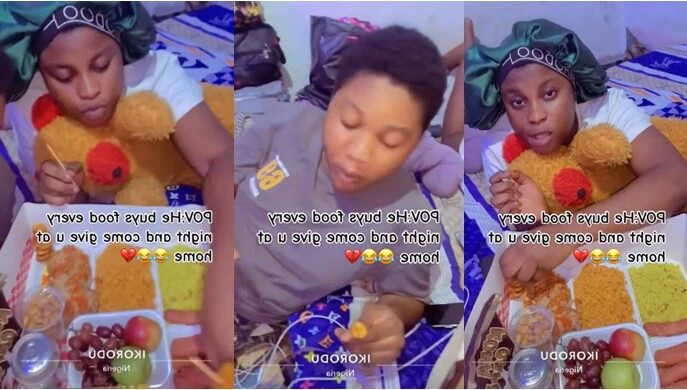 A set of ladies have appealed to their roommate not to break up with her boyfriend because of how he feeds them regularly.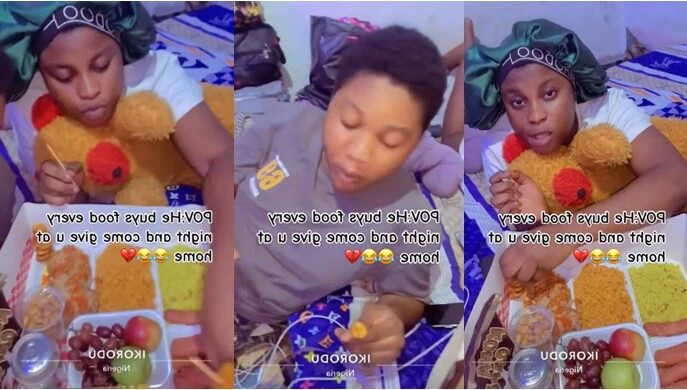 The girlfriend revealed that her boyfriend always brings food for her every night and her friends are the ones that end up munching most of the meal.
In a video posted online, she showed her friends deeping hands into a food basket that contained fruits, drinks, fried and jollof rice as well as other assorted foods.
They could be heard telling her that her boyfriend is nice rich and they advised the lady not to leave him so that they can keep enjoying.
Watch the video below