VIDEO: Rivers Election Result Sheets Allegedly Found In Bush
Several locals claim to have recovered some of the election results papers under a bush after the Rivers State polls on Saturday, 25 February.
On Thursday (today), a Twitter user posted a popular video capturing the moment locals discovered a found result sheet.
While sharing the video on Twitter, the user captioned it, "Rivers State election results found in the bush by a student #inecnigeria come and explain."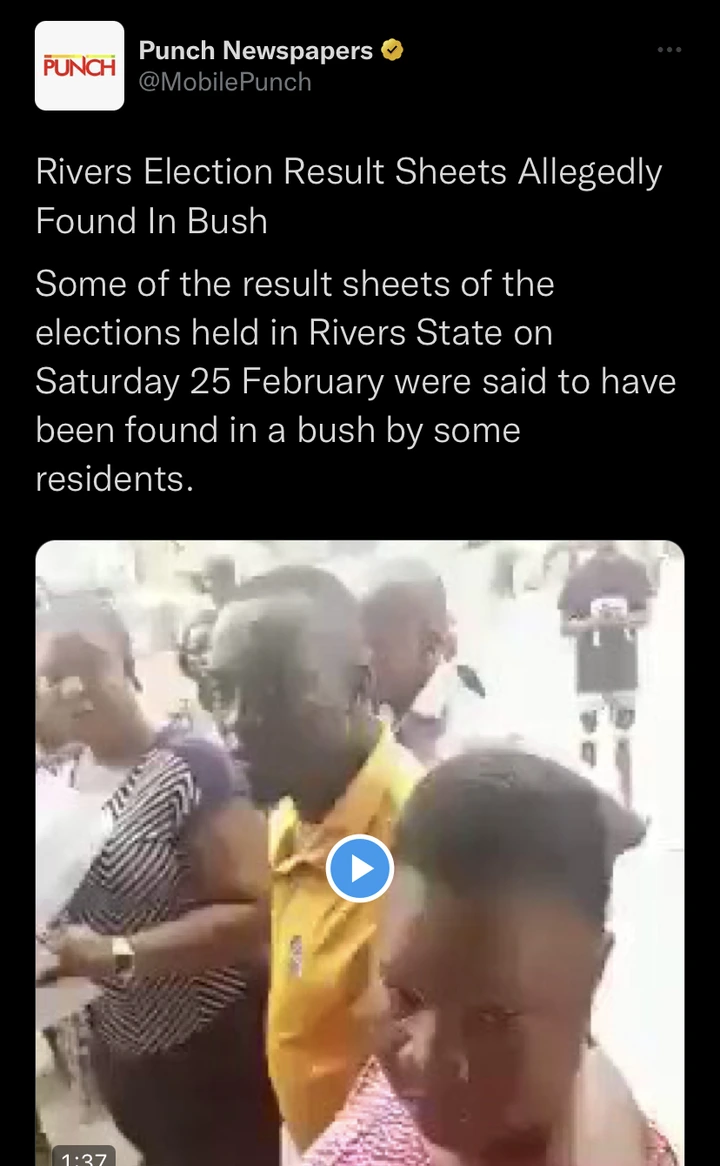 The commentator while addressing a group of people said, "Am I supposed to be holding this form? Is this form supposed to be in my possession? Well this form was found in a bush with our principal leading, so is it okay?"
"Can you imagine? LP is having 99 in everything, they signed and they stamped here. You can imagine this form found in the bush. A student found this EC84 in the bush. If this one is in the bush, which one are they submitting?"
READ ALSO:-Close Your Church & Open A Boutique If You Can't Hear From God – Apostle Suleman Warns Pastors
Click HERE to watch the video, and see how the sheets were "allegedly" found.
Below are some pictures extracted from the video: